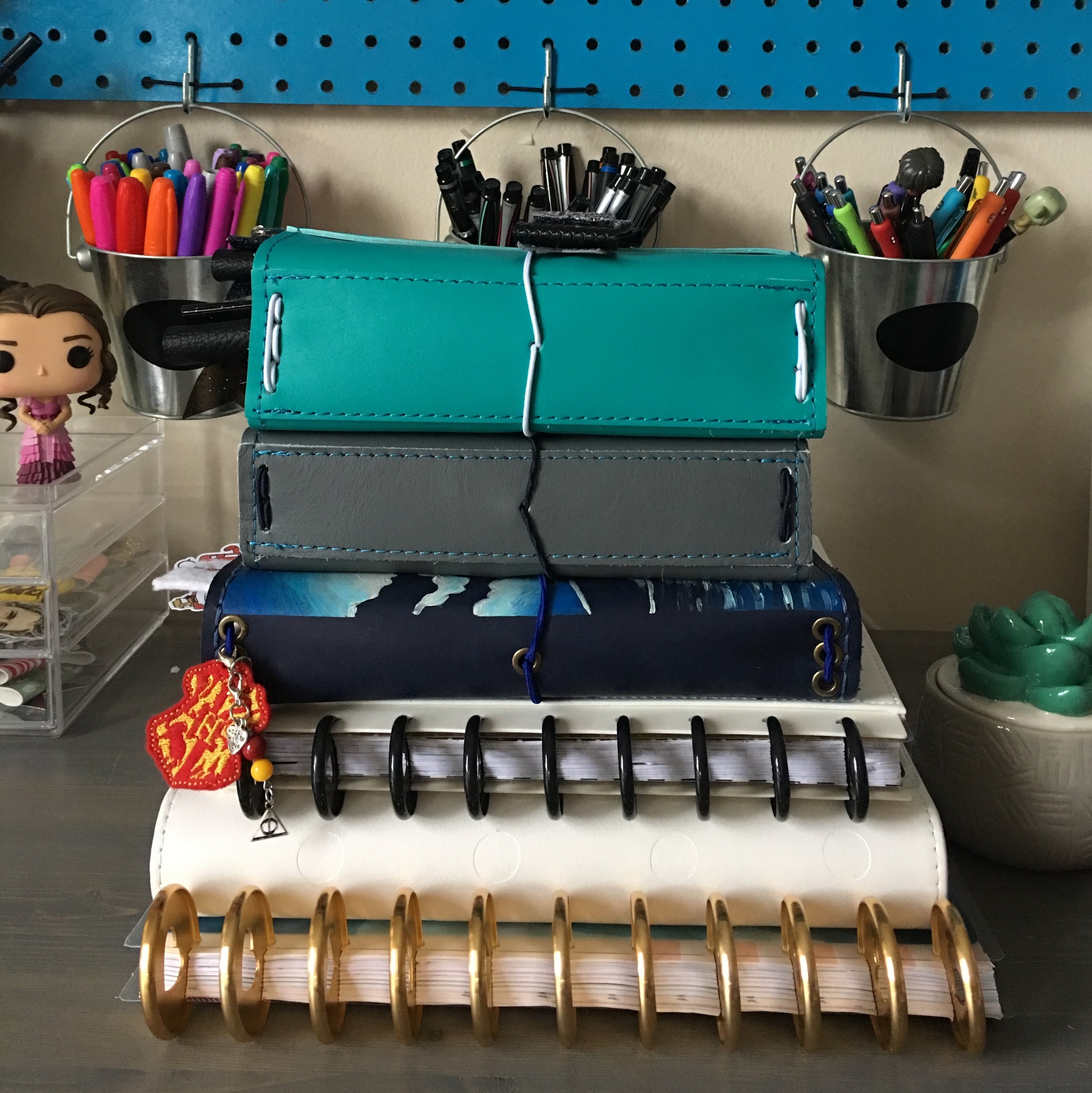 Why I Switched from a Happy Planner to Traveler's Notebooks
By: Megan Kelly (@thoranaplan)
I began my creative planning journey about two years ago when I found a Happy Planner on Amazon and it worked well for me for about a year and a half. Then a few friends pulled me down the Traveler's Notebook rabbit hole and I haven't looked back!
Full disclaimer: I didn't totally abandon my Happy Planners! I still use one for work, one for memory planning, and just started using one for social media, but I'm here to talk about the beauty of TNs.
Customizable Decor
The first thing that attracted me to a Traveler's Notebook was the ability to decorate dashboards in whatever way, and however often, I wanted to. I have always been the kind of person who wants to personalize and decorate everything! I am constantly changing out a dashboard here or  there in my main TN, but I have other TNs that I haven't decorated since I initially set them up.
Customizable Inserts
Another reason I like TNs is that there's an insert for everything! I have inserts that allow me to still decorate weekly layouts but also track what I'm reading, my fitness journey, my moods, my online orders, and so much more. And if an insert isn't working for me or I no longer need it, I can always switch it out for something else with ease!
If you have been wanting to try a TN but totally starting from scratch is intimidating, there are a lot of shops, like Creating & Co, that sell TN set up kits! Otherwise, you can buy individual dashboards, or even art prints, to start setting your TN up? Remember, TNs are all about what works best for you and what you like!
You can follow me on Instagram @thoranaplans and you can use my code, MEGAN10, for 10% off your Creating & Co order when you pick up accessories or kits for your TNs!
Have you ever tried a Traveler's Notebook? what did you think? Let me know in the comments below!