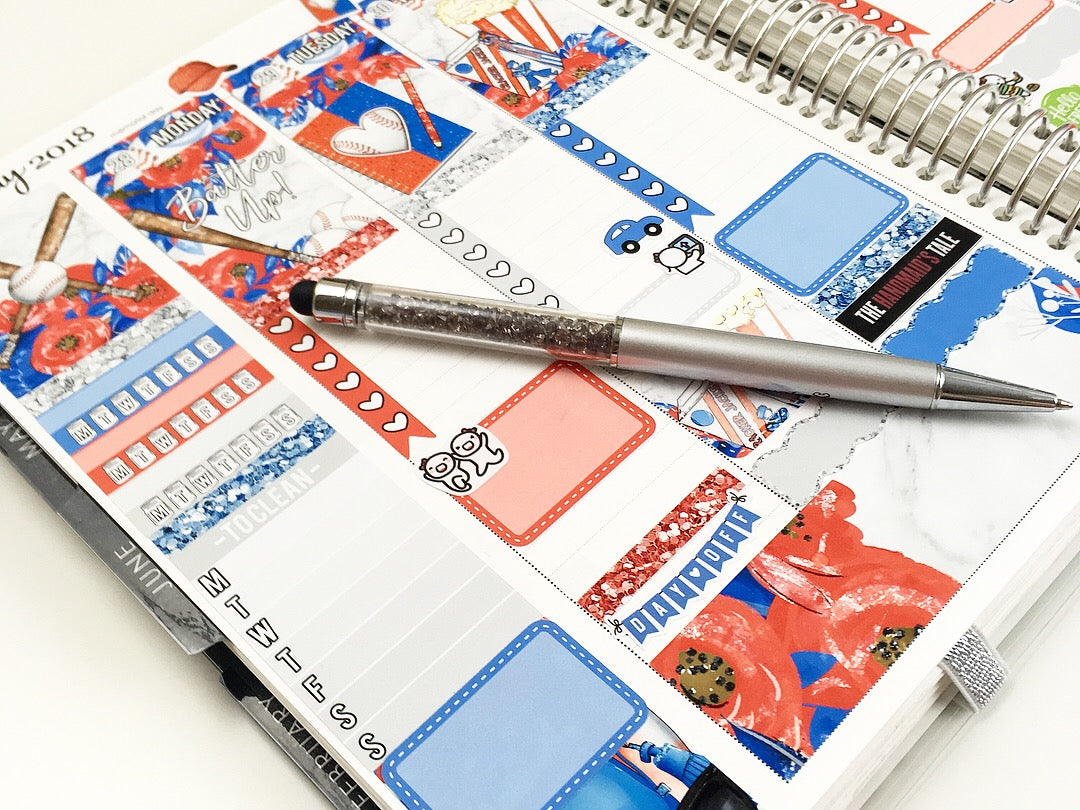 Summer Plans
by Darchelle Vajen
@books_and_planners
Summer is here!!  It has been extremely hot in Kansas this last week.  I'm so bummed that we barely got a spring.  But I am excited to do summer things!
First of all, this is my second summer living in a neighborhood with a pool.  So going to the pool is always a fun option!  The first week of June I am going to a Kansas City Royals game with a group from work.  I'm excited because I rarely get to go to games and our group is getting to sit in the party deck!
Unfortunately I don't have any plans to travel this summer, but I plan on reading a lot.  I'm really looking forward to the Summer Relaxathon June 4-10!  I am working a ton of extra hours this summer, which kind of stinks, but that means more money for planner stickers!  
What are your plans for the summer?  If you are going anywhere fun, leave a comment and let me know so I can live vicariously through you!  :)
Thanks for stopping by & be sure to check out my YouTube channel!
**You can grab your own Batter Up kit here!**
-Darchelle
www.instagram.com/books_and_planners