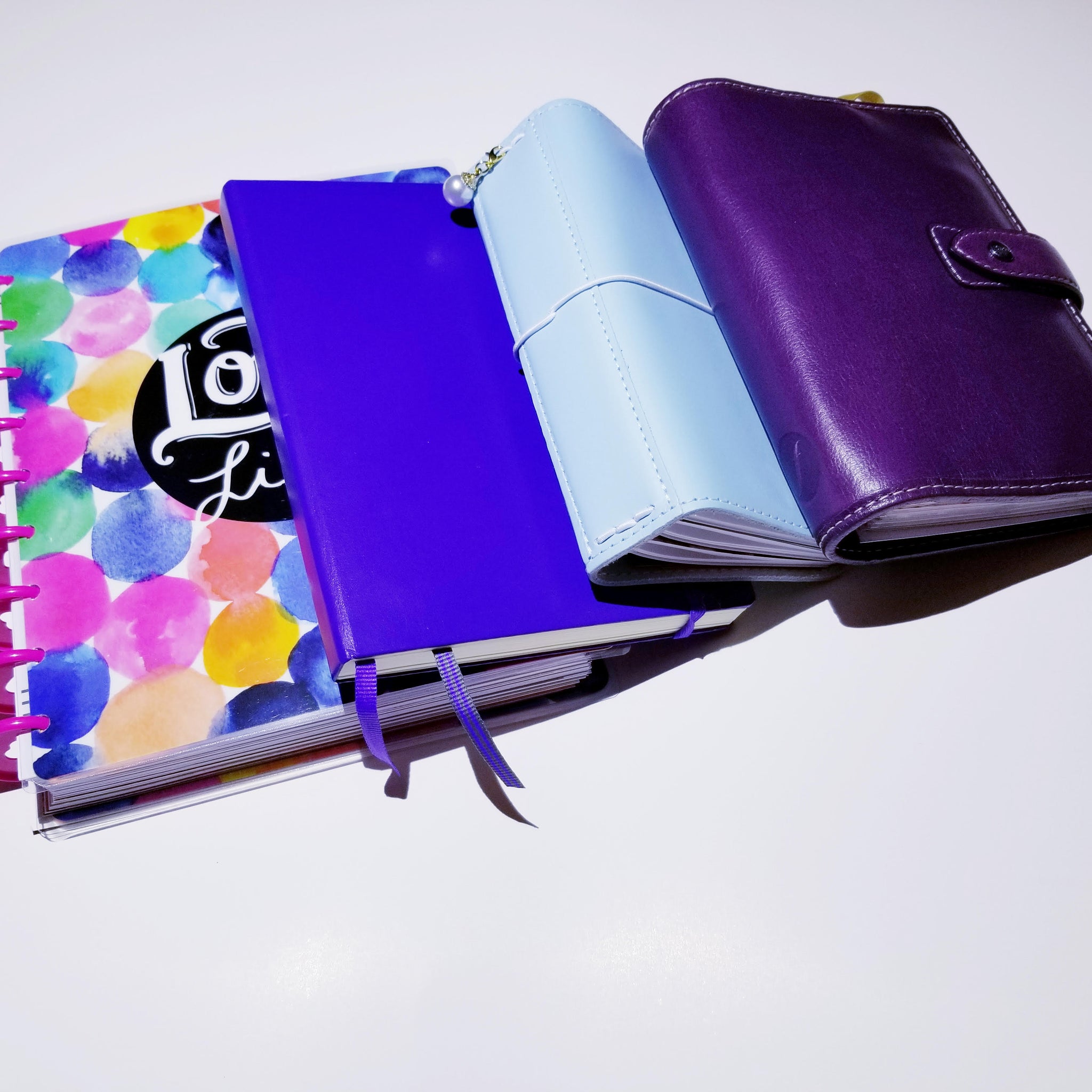 Oh the Planners they are a Changing
 By: Kylie Weiss
@pixiepop_plans
I believe we all have a planning journey. Over time we grow and change evolving not only the planners we use but our styles of planning. Often times it's based off of a necessity to get the most function out of our planner that we can. There are other times however that it's based on outside influences. There are just way too many beautiful things in the planner world. Watching videos, scrolling through Instagram, and talking to friend's can lead to buying something new completely out of the blue. This is why I have a giant stack of planners, good thing they can be used like purses and you can pick one depending on your mood.
So for me I always fall into a pattern of finding a planner that I think is great until I realize that it's too big or too small. It's always one of those things for me, it either has too much space for me to fill even with stickers or not enough space for me on my hectic days. Now I usually get this jittery feeling like I'm no longer settled in my routine before I want to change my planner yet I haven't been able to fix this problem. I have tried bullet journals, happy planers, traveler's notebooks in almost every size, and even ring bounds but I'm still always stuck. This lead me to a thought, maybe it's not about the perfect planner maybe it's about using what works for you when it works for you. Rock two planners if it makes life easier or switch between two sizes depending on how busy your months are. Create a no fail system designed to be perfect for every occasion. Besides the only perfect that exists is what's perfect to you.
My perfect is one planner at a time that is big enough to encompass all my everyday sections with out being so big is swallows me up. Now I want you guys to leave me a comment and tell me what's the perfect system for you. Lets share how we rock our planners.