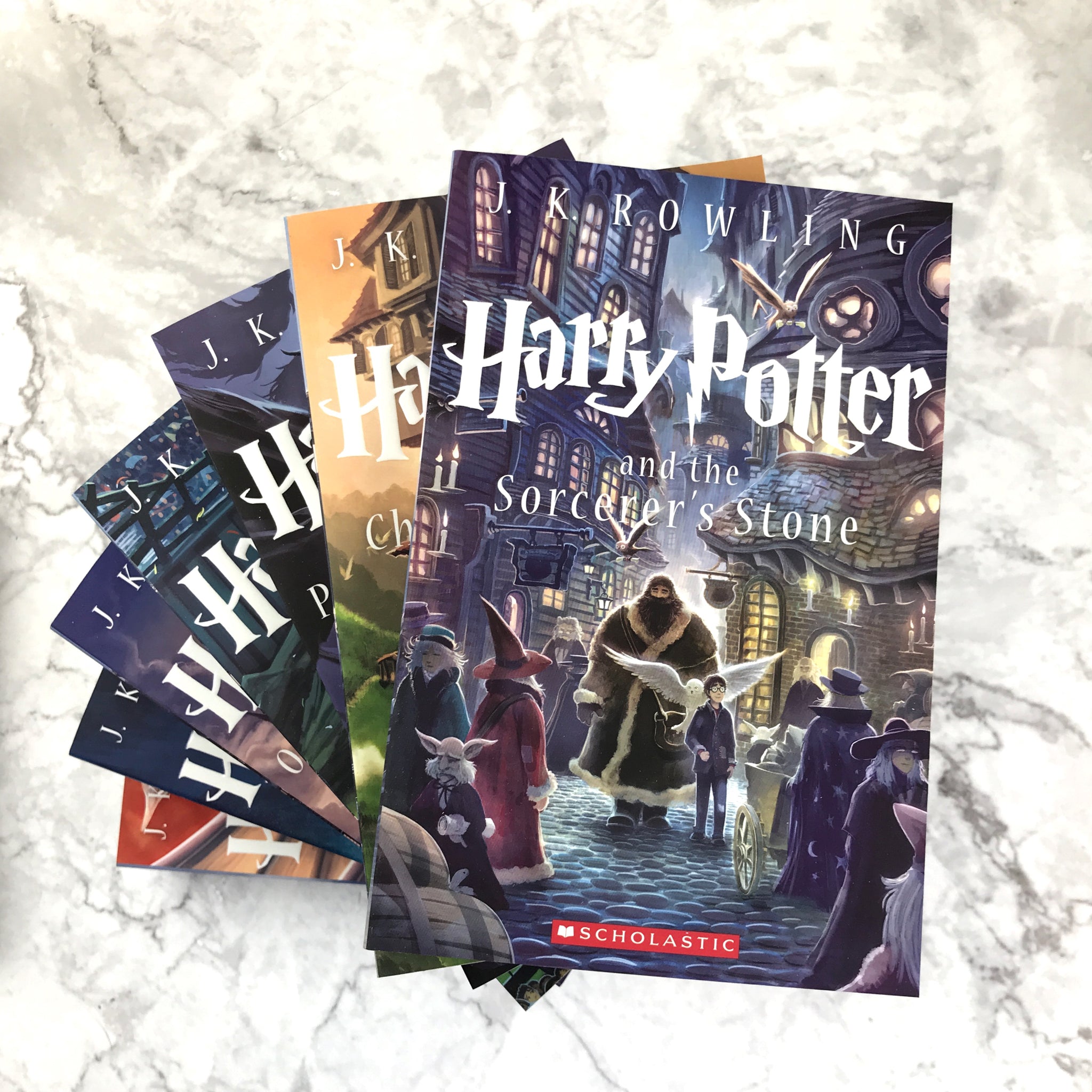 Let's Talk Book Series
by Darchelle Vajen (@books_and_planners)
I know we have a lot of readers here, so let's talk about book series.  Do you prefer to read standalone books or a series?  Or are you one of those people who feel like you've just joined a cult after reading a great series?  Harry Potter fanatics, am I right?
I myself love series!  Harry Potter does happen to be one of my favorites.  My newest favorite series is A Court of Thorns and Roses.  I am obsessed!  I flew through those books!  One of my go-to series over the past couple of years has been the Women's Murder Club by James Patterson.  The books are quick reads and the crime/thriller aspect makes these page turners for me.  What is your favorite book series?
Book Series I Need To Finish
I recently took inventory on which book series I need to finish as well as book series that I want to start.  I realized I have so many series that I need to finish.  It's ridiculous!  That got me thinking - am I alone in this or does anyone else read book one, maybe two, of a series then just stop?  Even if you like the books, it's just one of those 'too many books, too little time' kind of thing.  Which kind of reader are you?  Are you compelled to read a series from start to finish or do you skip around to different books and come back to it later?
Book Series I Want to Start
So what about book series that I want to start?  My list is endless!  There are just way too many good books out there and not enough time.  I feel like more authors are coming out with series now rather than standalone books.  I recently uploaded a video about the book series I want to start.  Check it out here.  
Finish-a-Series Readathon
I've told myself that I'm not going to start any new series until I make a dent in the ones I need to finish.  That brings me to something very exciting!  I'm going to host my first readathon in the spring and the theme will be book series!  I know that I need to finish several series, so I will be taking one month to read only series that I've started.  Who's with me?  Check out this video to see which series I'll be diving into and let me know what you need to finish!  Be sure and subscribe to my YouTube channel so you don't miss the Finish-a-Series Readathon announcement coming after the first of the year!
Bookish Merch That I Love
I am such a sucker for bookish things. I love that Creating & Co has so many different items that make reading more fun plus I am always looking for new ways to track my books and the various reading challenges I am involved in. Since so many of us are readers, I wanted to share a few of my favorite things!
Don't forget to use my code DARCHELLE10 to save 10% on all of your favorite Creating & Co products!