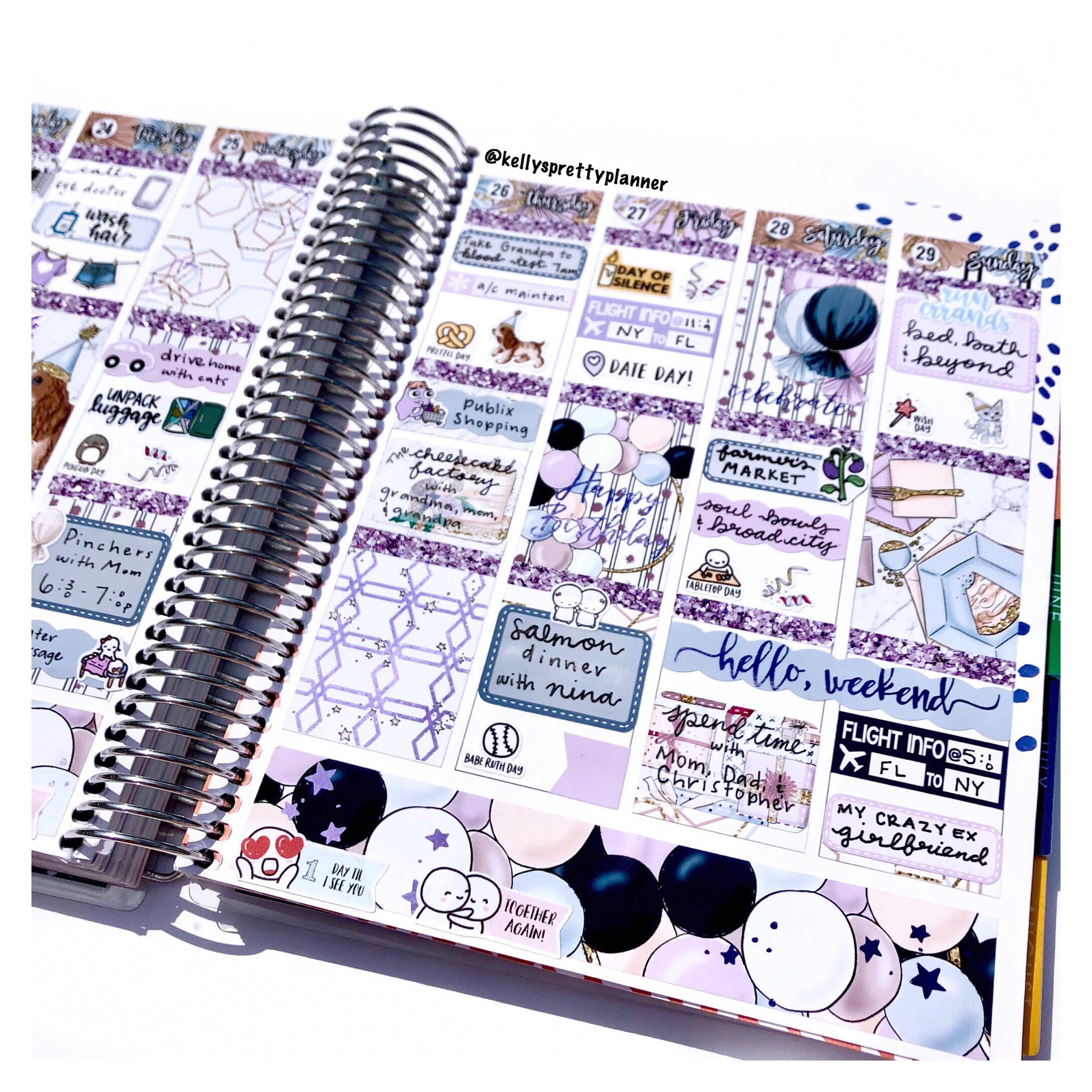 How to Take Planner Photos with a White Background
By: Kelly Cosgrove (@kellysprettyplanner)
There are a million ways to style your planner Instagram: wood backgrounds, marble backgrounds, white backgrounds, or even no background in particular at all! All these themes are beautiful and none is better than the rest. But, if you like the clean and bright look, a white background might be for you!
Supplies
Getting a great white background is pretty simple. You only need two things:
White Poster Board
Good Lighting
I'm sure there are other things you could use as a white background (a fluffy white rug, a desk, etc.) but a poster board is inexpensive, easy to move around, and sturdy. Good lighting is also essential but before you go spend a ton of money on studio lights, consider what you already have. I always go outside and use the natural light. I've gotten a few weird looks from the neighbors at my apartment complex but it's worth it!
Editing
The next step is editing, which I usually do with the native editing on the iPhone. Each person is going to like their photos to look a little bit different, but I focus on improving 4 key areas:
Brightness: a bright photo is an eye-catching photo
Exposure: similar to brightness, but make sure you're careful not to overblow the photo
Contrast: contrast makes the colors stand out and appear truer to color
Tint: changing the tint to a slightly cooler, bluer tone make the whites look brighter and more white
 Apps
For the rest of my editing, I use a few different apps. These are the ones I've found that work for me but I'm not sure if they are available on Android.
Facetune: this is a paid app but SO worth it! It's the best app I've found to make the background look pure white and smooth. I use the tone tool to paint my background white while retaining the colors in the stickers.
Phonto: I use this app to add a watermark to all my photos. This is not an important step but I thought I'd share all the tools in my arsenal!
AfterLight: another excellent editing app and the one I use to add a white border to all my photos
Of course, a white background isn't for everyone and there are tons of other ways to share your planner spreads. The best way to share your planner is the way that works best for you!
Do you prefer a white background on your planner photos or something else? Let me know in the comments!