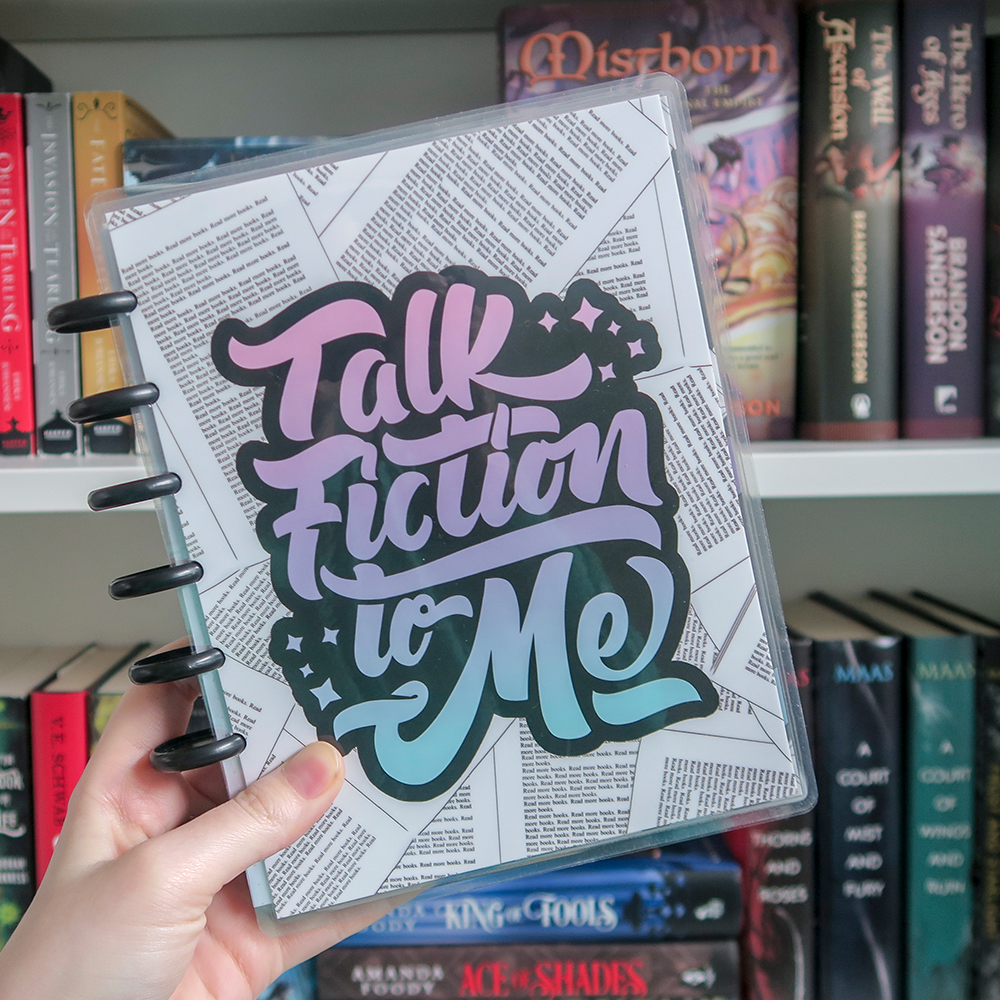 Build Your Own Book Journal!
It's finally time to share all of the details for our "Build Your Own Book Journal" system! I just posted a youtube video that shares a close look at all of the details and inserts, but I wanted to share a blog post post as well.
As I said in the video, it's kind of surreal to share with you now because it's been a secret for so long! 
I'll go ahead and insert the video in this post, but just keep scrolling if you just want to see the pictures and prices!
These items will all be in the shop on Thursday 11/26 at 3pm CST so you can start building your carts. Just note that any order placed before the sale begins will NOT be eligible for a discount or the freebies associated with the sale. Follow us on Instagram or join the facebook group for more, up to date info. 
The one thing I didn't mention in the video were the prices, because someone rattling off numbers to me always ends up with me being confused and I didn't want to confuse everyone (as if my rambling didn't do that) so here are the prices along with a little guide for making sure you pick up all the pieces!
As you can see, it's pretty simple. You'll just pick your cover and your inserts and make sure you add some discs to your cart!
We'll be stocking 6 different inserts, as you can see above. I thought I'd show you a few of them here, but make sure you watch the video or flip through the product images once they are live so you'll be able to add them to your cart once they go live!
We'll be listing a monthly sticker sheet that is perfect for our planner--it's a single sheet but gives you everything you need to make your monthlies a little bit more decorative!
Our monthly wrap ups are perfect for keeping everything you read and watch handy throughout the year!
You'll be able to track how many pages you read each month with our pages read insert
We will also have an insert for keeping up with all your reading and what you're watching throughout the year! This insert has 11 pages, so I won't share them all here, but I did show them all in the video.
Finally, I wanted to show you my first weekly layout using our dot grid paper! This is my favorite way to plan and I can't wait to show more options and ideas for setting up each week in your planner!
As I showed in the video, I did create a file to make some dividers for your planner if you'd like. We'll be offering them as a downloadable so you can make your own at home! If you need a punch that will work for our planner, there is a single hole punch on amazon right here. 
Our dividers are located on our website and are already available!
Also, don't forget that our 2021 reading challenges will also be available for the sale! I'll be sharing a blog post about them tomorrow so be sure to check back!
I think that is all I have for you today! Be sure you set an alarm for 12am CST on Black Friday so you'll be able to get your hands on all of these things ASAP! Just as an added note, a little birdie did tell me that the book club group might get a head start. Just saying.